"Jackson integrates vocalizations, gesture and instrumental sound with flawless virtuosity."
- Stephen Pedersen
Chronicle Herald, Halifax

"A first rate new music ensemble
devoted to ambitious, important programming. Victoria has that in Aventa."

- Elissa Poole, OPUS Magazine



In the Press
Performances
1881 Brunswick St., Halifax, Nova Scotia, Canada

HOWL

With Janice Jackson - Halifax

May 2nd - 5th and May 9th - 12th, 2013 at 8PM
Dalhousie Art Gallery
6101 University Avenue, Halifax, NS
More Information Click Here or Call 902 429 1797
Tikcets: Click Here (Limited Seating)

An intimate encounter with 3 new mini operas. The starting point was Ginsberg's Howl, the end is a place you would never expect to go.

HOWL, a suite of three mini-operas, will receive 8 performances in May 2013. Each of the three works was commissioned by Vocalypse Productions and will be performed by soprano Janice Jackson. The inspiration for this project is Allen Ginsberg's HOWL. Three composers were given the word HOWL and asked to write a 20 minute mini opera for solo soprano. The composers are Klaus Ib Jorgensen (Denmark), Marie Pelletier (Montreal), and Sandy Moore (Halifax). Howl is a co-presentation with the Dalhousie Art Gallery in Halifax.

This show is generously supported by the Nova Scotia Department of Communities, Culture, and Heritage and The Canada Council for the Arts.
________________________

Barbara Pentland Unveiled

Friday, November 23rd - Sunday, November 25th
The Music Room, 6181 Lady Hammond Road, Halifax, Nova Scotia
Tickets:$20 / $15 (3 Concert Pass: $40 / $30)
For Information and reservations call: (902) 429 1899
Sponsored by the CMC BC Region and The Peggy Corkum Music Room

A copresentation between the Canadian Music Center BC Region and Vocalypse Productions.

For more information Click Here
________________________

Weill Underground

Friday and Saturday, March 1st and 2nd, 2013
The Seahorse Tavern, 1665 Argyle Street, Halifax, NS
Tickets $20 / $15 at the door or online Click Here
For more information Click Here

Janice Jackson - soprano
Karen Myatt - soprano
Stuart Hiseler - baritone
Chuck Homewood - keyboard

A moving and inspiring evening of the most memorable Kurt Weill melodies.
A coproduction between Vocalypse and Wild Abandon Productions
________________________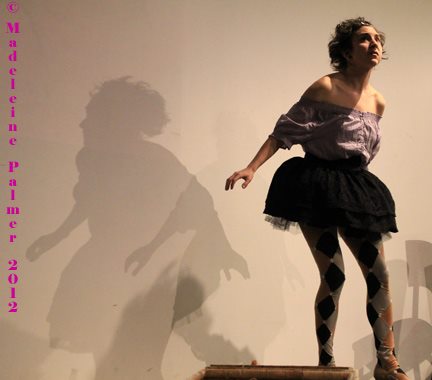 trickpony

With Sarah Albu (Montreal)

April 5th, 2013 at 8PM
Dalhousie Art Gallery
6101 University Avenue, Halifax, NS
Tickets: $20 / $15 at the door or online Click Here
For more information Click Here

trickpony is a research and creation project dedicated to exploring the development process- from inspiration to composition to rehearsal to performance- of eight new works for solo voice.

http://trkpny.wordpress.com
________________________


Scroll down to view our Current Season